Product Description
Taotao Boulder B1 110CC Small Kids ATV - Air Cooled, 4-Stroke, 1-Cylinder, Automatic - Fully Assembled and Tested
Now your kids can have fun four-wheeling with you on the ATA-110 B1 Kids 110cc ATV from Tao Tao. This ATV is a great starter for kids due to its electric start engine and the additional footbrake that provides added safety. TheyÂ'll be zipping around and learning how to handle a four-wheeler in no time.
The new ATA-110 B1 110cc Kids ATV comes in a variety of fun designs, cool camos, and metallic colors that both boys and girls will love. It can handle up to 250 pounds, so even parents can come along for the ride.
Get Your ATA-110 B1 Kids ATV 110cc from the Best for Less
When youÂ're investing in motorsports, make sure you get your moneyÂ's worth by working with the best in the business. Affordable ATV offers unbeatable prices on the ATA-110 B1 Tao Tao 110cc ATV, and itÂ's backed by a 1-year warranty. WeÂ'll even ship your order right to your door FREE of charge.
At Affordable ATV, we specialize in everything motorized that goes off-road. WeÂ're a licensed dealer with years of experience and thousands of sales under our belts. If you have questions or would like to know more about the TaoTao ATA-110 B1 110cc ATV, give us a call at 1-877-214-4563 and weÂ'll be happy to help.

New tires with black rims New Big Center Headlight EPA approved metal gas tank Safety Features: Built with fun and safety in mind and have Great Safety Feature for Children. Foot Brake (Exclusive feature, only available on this model!) provides the rider to use both foot and hand brakes in case of panic.


| | |
| --- | --- |
| Remote Start/Kill | YES! |
| Throttle Limiter | YES! |
| Kill Switch | YES! |
| Wheel Size - Front/Rear | 14x8-6 - 14x8-6 |
| Top Speed | 5 TO 35 MPH! |
| Seat to Foot Peg | 14.5" |
| Transmission | Automatic |

Affordableatv is proud to announce our new FULLY ASSEMBLED - READY TO RIDE OPTION! Let the pro's assemble your new ATV, it will arrive to your door built right, run tested and ready to ride. The only thing you do is 1. Hook up the battery, 2. Put gas in it and go riding!

Ready to Ride Option Includes The Following:

1. Check Starter Switch

2. Check Kill Switch

3. Check all lights including Head Lights, Low & High Beams, Rear Tail Lights and Brake Lights

4. Check Rear Safety Wrist Strap Kill Switch* *Not on all Models

5. Mount Tires & Wheels and Check Tire Pressure

6. Check (Engine Oil, Transmission Oil, Brake System Fluid,)

7. Adjust Carburetor for proper idle and run speed

8. Check Transmission, Chain Drive, Brakes and Electrical Connections

9. Check Battery and Check the Charging System

10. Check all Remote Control Features including Engine Kill and Alarm

11. Once completed we Custom Package and Ship your ATV Ready to Ride!
Other Details
Technical Specs
BoulderB1
Engine Type : 110CC,Air cooled, 4-stroke, 1-cylinder, automatic
Start Type : Electric start
Transmission : Chain Drive
Max Torque : 6.5N.m/5000-5500r/min
Wheelbase(inch) : 31.5
Ignition : CDI
Fuel Capacity(L) : 2.3
Chassis:
Front Hand Brake : Drum
Rear Foot Brake : Hydraulic Disc
Tire Front : 14.5x7-6
Tire Rear : 14.5x7-6
Suspension Front(inch) : 10.8
Suspension Rear(inch) : 9.6
remote control(Yes/No) : Yes
Speed Limiter(Yes/No) : Yes
Engine kill switch(Yes/No) : Yes
Dimension:
Battery : 12V/4Ah
G.W.(lbs) : 225.00
N.W.(lbs) : 185.00
Max Loading(lbs) : 132
Overall Size(inch) : 45.7x28x33.3
Carton Size(inch) : 45.47x27.17x24.02
Seat Height(inch) : 24.81
Ground Clearance(inch) : 2.84
More Pictures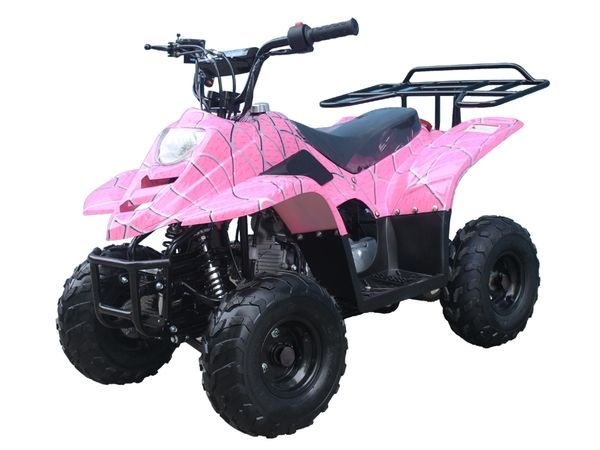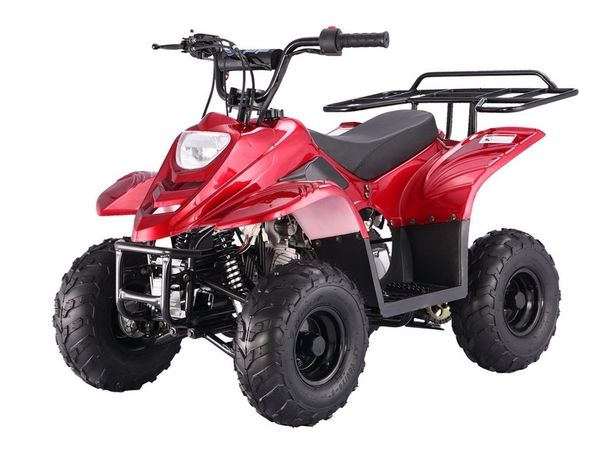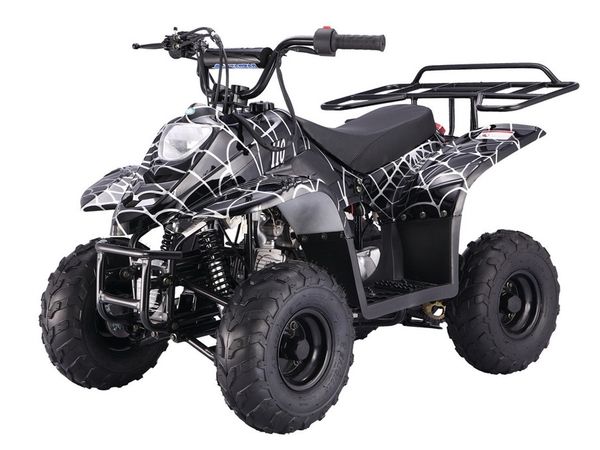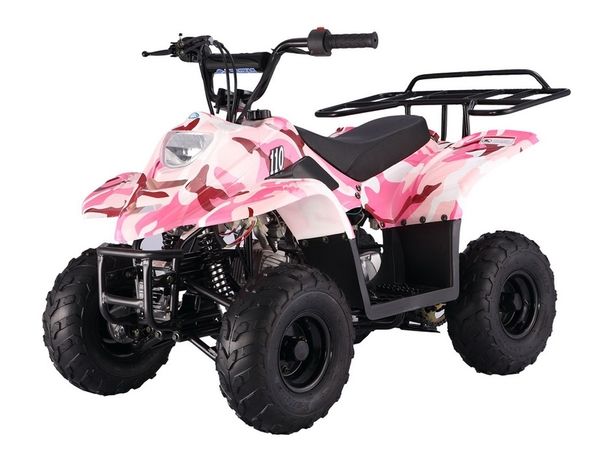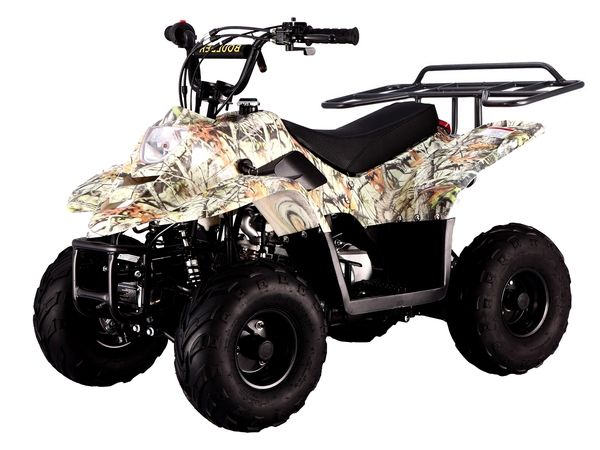 Product Videos
Custom Field
Product Reviews