Product Description
TAOTAO 125CC NEW CHEETAH Mid Size ATV, Automatic with Reverse, Air cooled, 4-Stroke, 1-Cylinder
The TAOTAO 125cc NEW CHEETAH is powered by a dependable 4-stroke air-cooled engine. The ATV is also equipped with improved double A-arm front suspension, stronger rear suspension, and durable drum/disk brake to ensure the safety of our young riders. Our ATV also comes with a front bumper protector to protect the body panel from accident damage.
Tops out at max speeds of over 35 miles per hour. The Drum/Hydraulic Disc brake, and improved engine design will ensure a ride that is a cut above. This atv normally retails for a much inflated price, but due to the fact that we buy direct from the factory we can offer it here at insanely discounted prices.

The ATV lightweight and low maintenance make it perfect for casual yard, field, and trail destruction. Emphasizing the safety consideration, this mid quad mount with automatic transmission with reverse and electric start. It will be safe along with the right size for growth. These quads also come with luggage racks on the rear. These allow you to carry up extra weight to make sure you have everything you need while riding.
The TaoTao 125cc NEW CHEETAH ATV FREE shipping offer saves our customers tens, if not hundreds of dollars and makes the ordering process super convenient. We'll get your order processed fast so that the ATV will arrive right to your front door as quickly as possible.
If you have questions, would like to know more about our multiple unit discounts, or need help placing an order, please call the customer service department at 1-844-785-7713!
Other Details
Technical Specs
Engine Type: 124CC, Air cooled, 4-stroke,
1-cylinder,Automatic with reverse
Start Type: Electric start
Transmission: Chain Drive
Engine Gear: D-N-R
Shift Gear: Foot
Max Torque:
Max Speed 6.5N.m/5500r/min
35 miles per hour (depending on rider's weight and terrain)
Wheelbase: 39 Inches
Ignition: CDI
Fuel Capacity: 3.5 L
CHASSIS:
Front Hand Brake: Drum
Rear Foot Brake: Hydraulic Disc
Tire Front: 19 x 7 - 8 (with alloy rims)
Tire Rear: 18 x 9.5 - 8 (with alloy rims)
Suspension Front: 12.4 Inches
Suspension Rear: 11 Inches
Remote Control(Yes/No): No
Speed Limiter(Yes/No): Yes
Engine kill switch(Yes/No): Yes
Running hour meter(Yes/No): Yes
DIMENSION:
Battery: 12V/4Ah(Included)
G.W.: 278 LBS
N.W.: 246 LBS
Max Loading: 132 LBS
Overall Size: 57 x 39 x 39 Inches
Carton Size: 51 x 30 x 24 Inches
Seat Height: 26 Inches
Ground Clearance: 4.72 Inches
More Pictures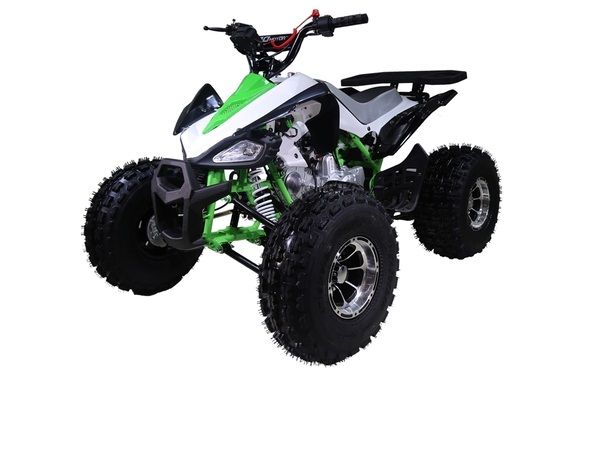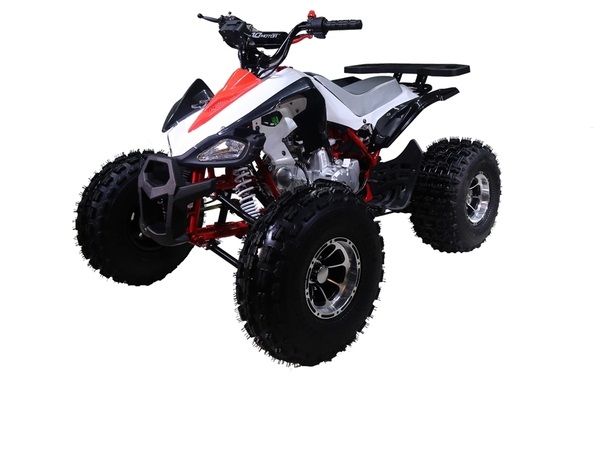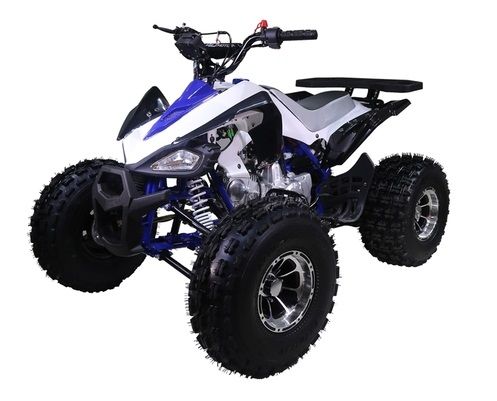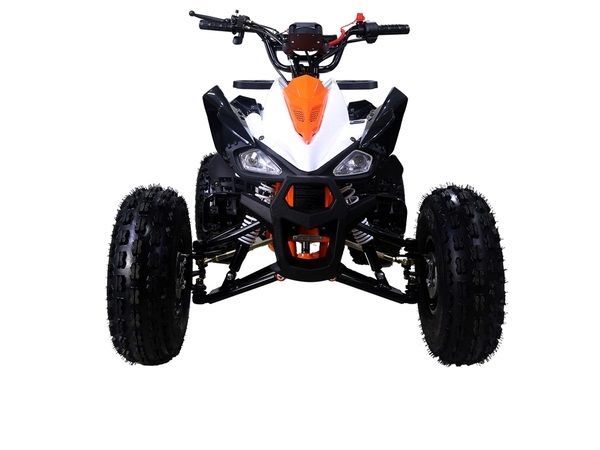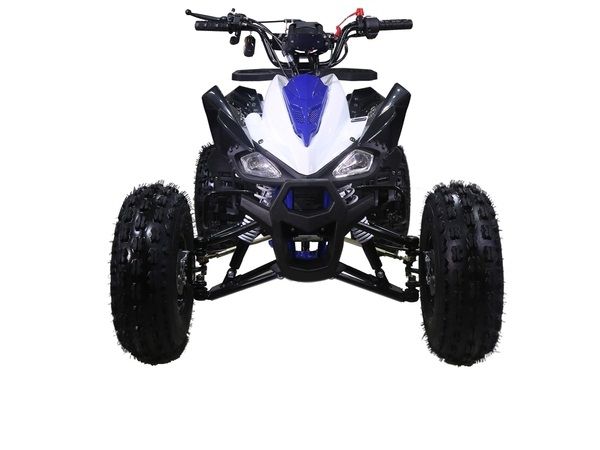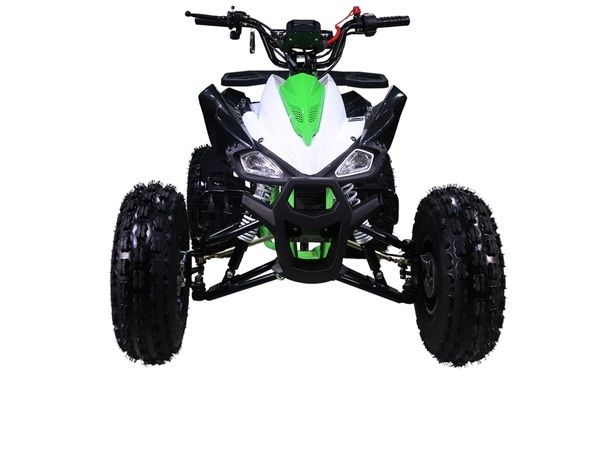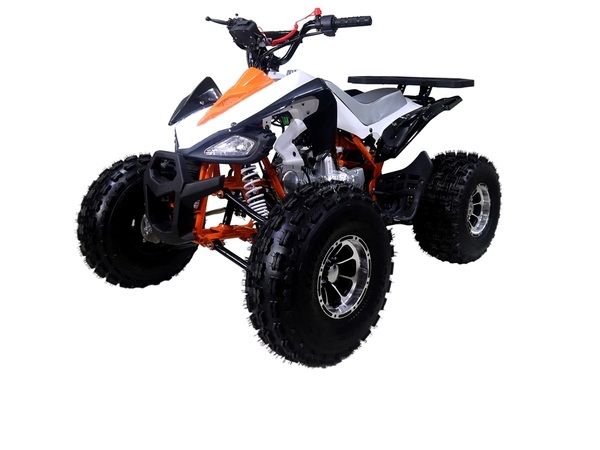 Product Videos
Custom Field
Product Reviews