Product Description
Tao Tao Cheetah 125 ATV, Air Cooled, 4-Stroke, 1-Cylinder, Automatic With Reverse
The TaoTao CHEETAH 125cc is an outstanding four wheeler for both kids and adults! The max weight load of 280 lbs and bigger frame make it possible for you and your kid to take a ride together. It's also a great mid-size ATV for teaching older kids how to handle the machine on their own. However, safety features like the speed limiter and remote engine kill still give parents control over the way their kids ride.
The Taotao Cheetah 125cc ATV is a fun and stylish way to enjoy the outdoors whether you are taking it on or off road.
Enjoy Great Deals on a Taotao 125cc CHEETAH Four Wheeler
The TaoTao G 125 CHEETAH ATV for sale here at Affordableatv Atv is offered at the best price guaranteed! If you find it at a lower price, let us know and we'll beat it. We'll even throw in a 1-year engine warranty at no extra charge.
The Tao Tao G 125 CHEETAH ATV FREE shipping offer saves our customers tens, if not hundreds of dollars and makes the ordering process super convenient. We'll get your order processed fast so that the ATV will arrive right to your front door as quickly as possible.
If you have questions, would like to know more about our multiple unit discounts, or need help placing an order, please call the customer service department at 1-844-785-7713!
Other Details
Technical Specs
Cheetah

Engine:

Engine Type:
107CC, Air cooled, 4-stroke, 1-cylinder,Automatic with reverse
Start Type:
Electric start
Transmission:
Chain Drive
Engine Gear:
F-N-R
Shift Gear:
Foot
Max Torque:


Max Speed:



Distance from foot rest to top of seat

Foot Rest Length:
6.5N.m/5000-5500r/min

30 (Depending on Riders Weight and Road Conditions)

16"

12"
Wheelbase(inch):
41.4
Ignition:
CDI
Fuel Capacity(L):
3.5

Chassis:

Front Hand Brake:
Drum
Rear Foot Brake:
Hydraulic Disc
Tire Front:
19X7-8
Tire Rear:
18x9.5-8
Suspension Front(inch):
12.4
Suspension Rear(inch):
11
Remote Control(Yes/No):
Yes
Speed Limiter(Yes/No):
Yes
Engine kill switch(Yes/No):
Yes

Dimension:

Battery:
12V/4Ah
G.W.(lbs):
231
N.W.(lbs):
198
Max Loading(lbs):
132
Overall Size(inch):
57.5 x 39.4 x 36.2
Carton Size(inch):
51.6 x 30 x 24
Seat Height(inch):
25.6
Ground Clearance(inch):
4.72
More Pictures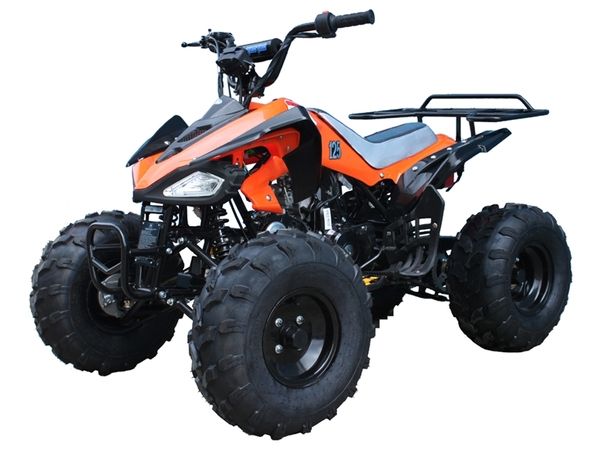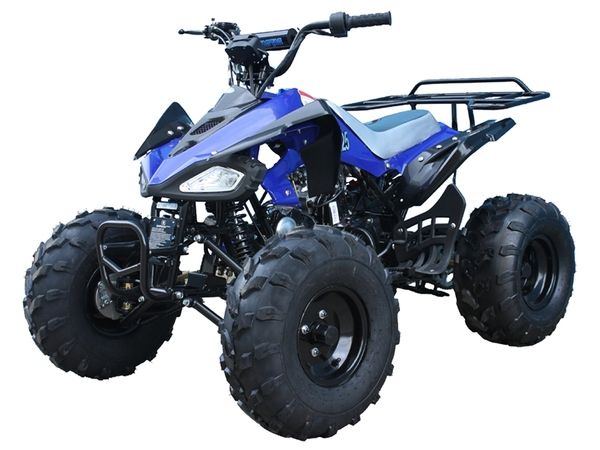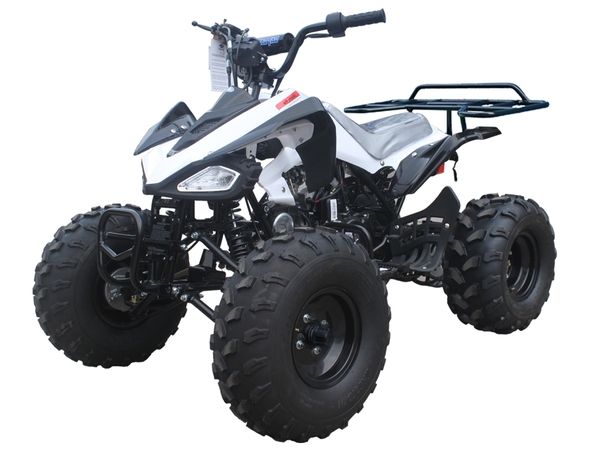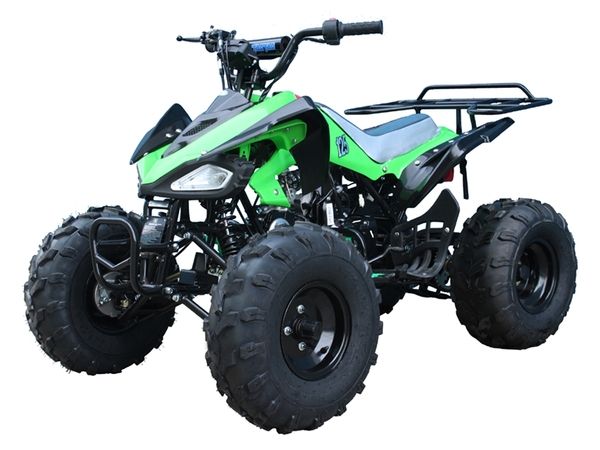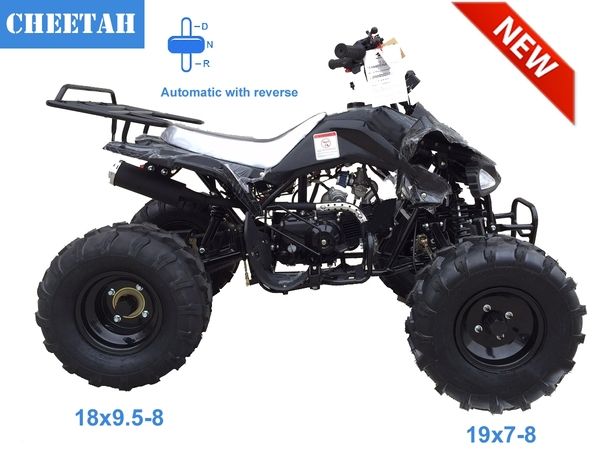 Product Videos
Custom Field
Product Reviews