Product Description
Amigo CA shipment is about 7 days behind please bear with us while we work on this difficult time to get all of the orders out as soon as possible thank you.
ICE BEAR "GEN IV MADDOG" 50cc Scooter Street Bike
NOTE: If you are a resident from Texas, you will be charged additional money for a tag, title & registration fee. Our system will charge you tax only! Please select Texas from the Shipping Options to add TITLE FEE E TAG FEE REGISTRATION FEE & INSPECTION fees amount.
Features
50cc Scooter Street Bike with HID Lights
Extra Wide Back Tire
Upgraded Suspension & Muffler
Digital Dash
Other Details
Technical Specs
Displacement:
50cc, 4-Stroke
Max Power:
6.1/7500kw/r/min
Max Torque:
9.3/6000N.m./rpm
Cooling System:
Air Cooled
Top Speed:
35 MPH (Depending on Riders Weight and Road Conditions)
Frame:
High Strength Steel
Front Suspension:
Dual Aluminum Forks (Adjustable)
Rear Suspension:
Dual Aluminum Shocks (Adjustable)
Lighting:
Headlights, Turn Signals, Tailights, Brake Lights
Controls:
Rear Mirror, Headlight Switch, Front Back Signals, Instrument Panel, Keyed Ignition with Anti-theft Security Device, Electric Start, Safety Shut Off Switch
Overall:
80(L) x 39(H) x 29.9(W) inch
Size of Crate:
73(L) x 32H) x 22(W) inch
Assembly:
This Item comes 94% assembled (front tire, mirrors, handlebar, battery set up and minor adjustments are required). Be sure to tighten all screws and check for appropriate levels of engine fluid prior to operation.
More Pictures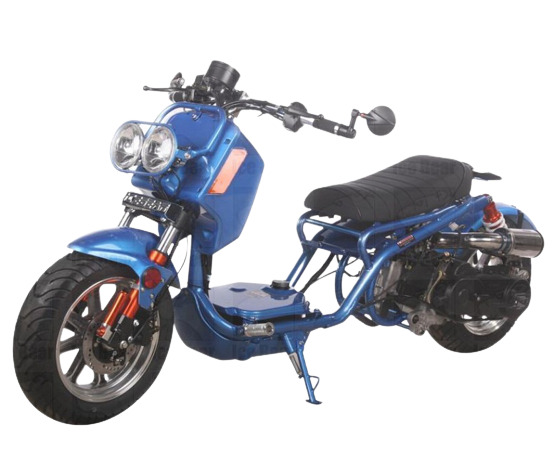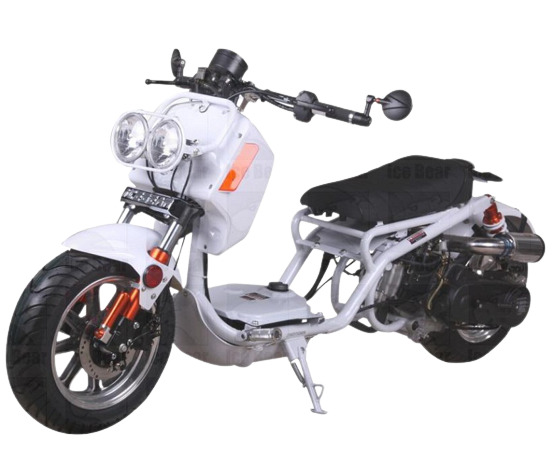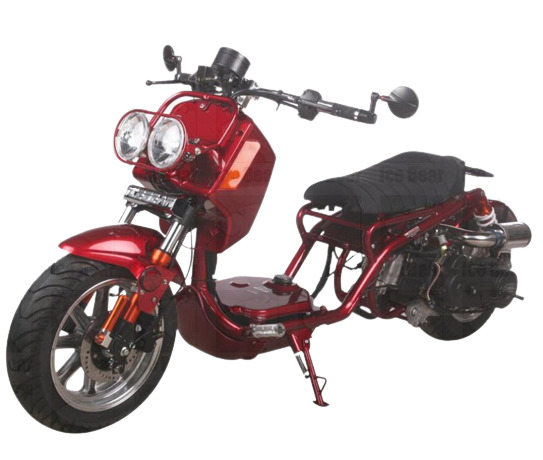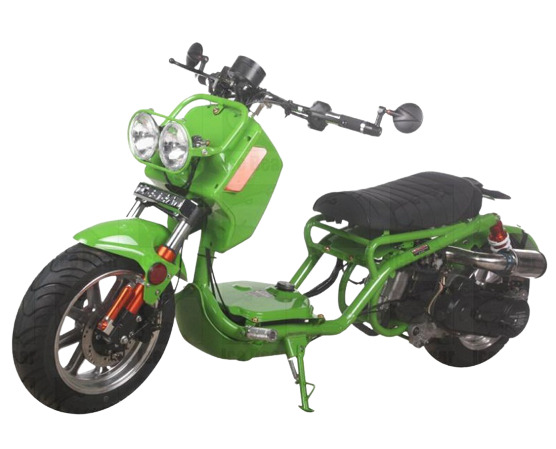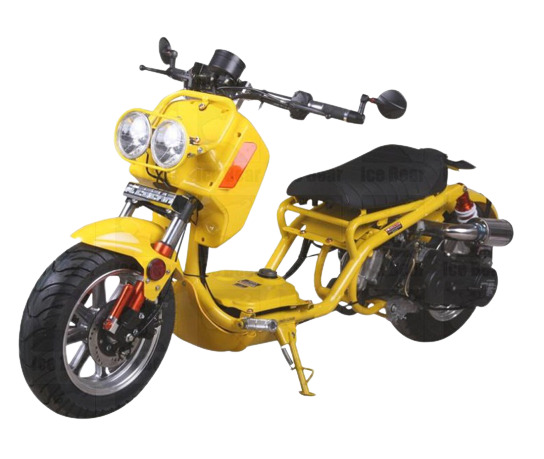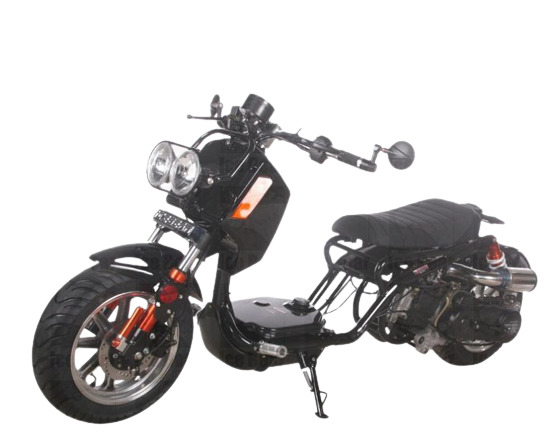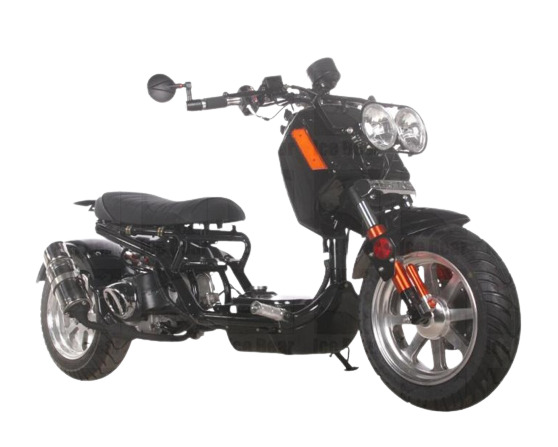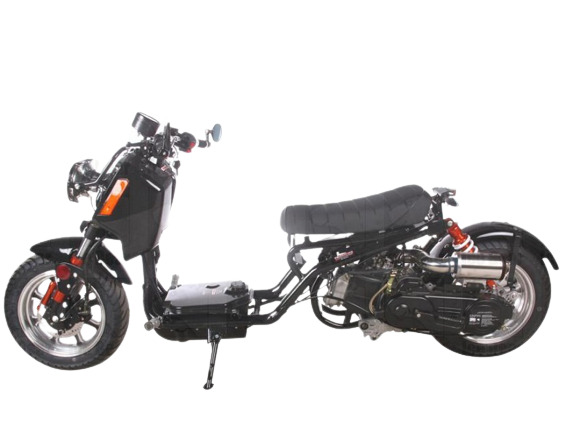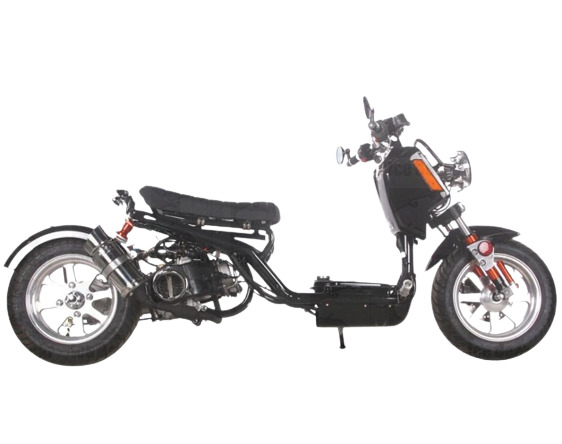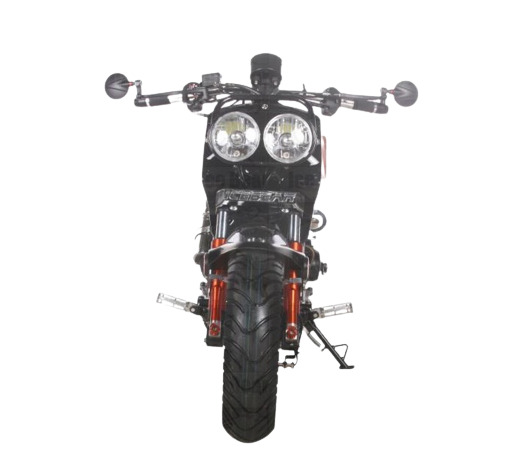 Product Videos
Custom Field
Product Reviews