Product Description
Buy Cheap Chinese ATK 125A Go Karts Online
Fact: kids love riding in go karts. Not only do they enjoy the ability to drive over rugged terrain, they are also spending time outside and unplugged!
Affordable ATV offers a variety of cheap ATK 125A go carts that are perfect for kids. This go kart is especially great for a child that is a beginner rider. Our ATK 125A go karts for cheap are semi-automatic, which makes learning how to drive simple. They have an electric start and come with a horn and lights. They also have shoulder seat belts for safety and a big 5 AMP battery. These Chinese ATK 125A go karts are some of the best ones on the market and they are super affordable.
To help keep your investment low, we offer FREE and fast shipping on all of our go karts, and all of our products carry a one year engine warranty. We even offer a low price guarantee and bulk discounts!
Whether you are looking for ATK 125A go karts for sale cheap online or in a store we can help. You can contact us at 1-844-785-7713 or visit us at our Arlington, TX store.
Features
ATK125A Engine: Engine Type: Air cooled, 4-stroke,
1-cylinder Start Type: Electric start Transmission:
Chain Drive Max Torque: 6.5N.m/5000-5500r/min
Engine Gear: 3-2-1-N-R
Other Details
Technical Specs
ATK125A

Engine:

Engine Type:
110CC, Air cooled, 4-stroke, 1-cylinder
Start Type:
Electric start
Transmission:
Chain Drive
Max Torque:
6.5N.m/5000-5500r/min
Engine Gear:

Max Speed:

3-2-1-N-R

35+ (Depending on Riders Weight and Road Conditions)

Shift Gear:
Hand
Wheelbase(inch):
55.12
Ignition:
CDI
Fuel Capacity(L):
3.5

Chassis:

Front Foot Brake:
Hydraulic Disc
Rear Foot Brake:
Hydraulic Disc
Tire Front:
16x8-7
Tire Rear:
16x8-7
Suspension Front(inch):
14.15
Suspension Rear(inch):
14.15
remote control(Yes/No):
No
Speed Limiter(Yes/No):
No
Engine kill switch(Yes/No):
Yes

Dimension:

Battery:
12V/5Ah
G.W.(lbs):
385
N.W.(lbs):
320
Max Loading(lbs):
220.46
Overall Size(inch):
74.81x49.22x51.18
Carton Size(inch):
66.54x45.28x23.23
Seat Height(inch):
11.8
Ground Clearance(inch):
5.12
More Pictures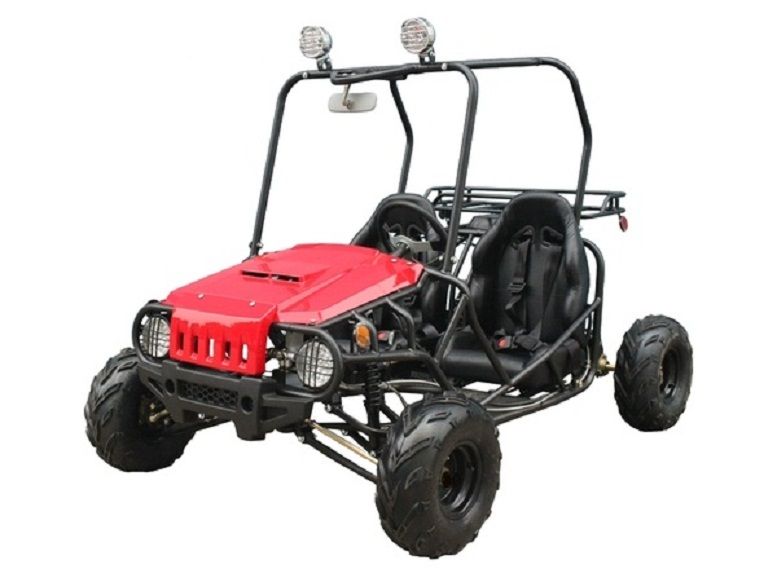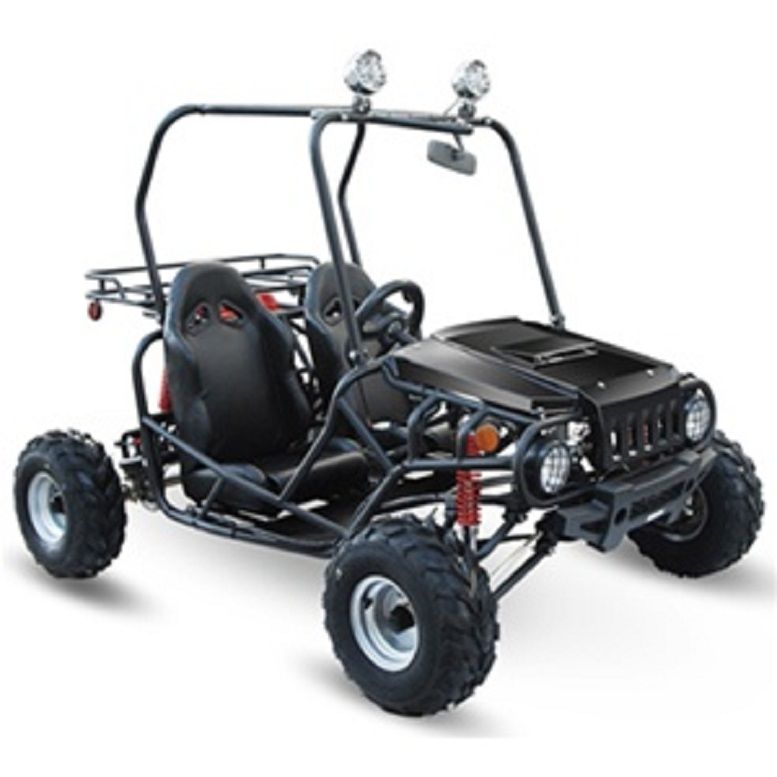 Product Videos
Custom Field
Product Reviews